Best Blinds for Winter in your Home
Adding a blind is a great idea for changing the appearance of rooms. Unlike curtains, blinds allow you to control the amount of light, heat and ventilation entering the room. At the same time, it maintains privacy protecting your living spaces from glares of outsiders.
1. Honeycomb blinds
These green options are a new favourite for homeowners who want to go green. They feature an innovative design that adds an extra layer of insulation to windows, reducing energy costs. They are easy to install, are very affordable and offer a sleek, modern look that can be used alone or in combination with curtains.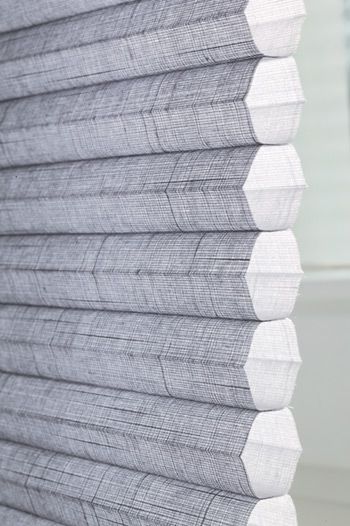 2. Roman shades
These blinds provide the clean lines often associated with contemporary decor, but can be embellished with a variety of colours and patterns to add an extra touch. They use less fabric than
curtains, which means even the most budget-conscious homeowners can opt for a luxurious material that really stands out. Buyers can also follow another trend by opting for patterns and bright and bright colours. Roman shades are flexible, elegant, economical and customizable to infinity.
3. Venetian blinds
This type of blind has overlapping horizontal slats. The slats are delimited by ropes or ropes that allow you to open and close the blinds and adjust the amount of light that enters the room. The blades can rotate 180 degrees. If you are looking for a practical and elegant design, Venetian blinds are a perfect choice. These type of blinds come in all sorts of different materials, such as wood Venetian blinds and metal Venetian blinds.
4. High-tech options
Those who like to add smart features to their homes will be swayed by this new innovation in the blinds, with automated options for opening and closing, as well as other features, depending on the model. This smartphone-controlled technology is available on cellular blinds, Roman shades and roller blinds.
4. Organic materials
The general trend of the design of bringing natural materials to the interior applies to those who choose shades of bamboo or rattan. They offer a welcoming appearance and are easily available and relatively affordable for most standard size windows. A woven look adds textural interest, while a simple style can be associated with curtains. Look for brands that use sustainable manufacturing if they are concerned about the environment. This type of blind lets in diffuse light, which preserves privacy while bringing sunlight into space.
5. Metal blinds
Once considered obsolete, the elegant metal blinds are back, especially for those with an industrial
aesthetic. The newfound popularity is associated with the popularity of stainless steel appliances and other futuristic touches.
6. Panel Track Systems
Those who have a large space or a sliding glass door to cover may want to consider a panel-track system. These options are more refined than the vertical blinds that dominated, and are fully
customizable in terms of shape, size and style. Choose from the fabric, or opt for wood for a more natural look.
The blinds differ not only in their design, but also in the materials they are made of. Building materials include wood, metal, fabric or plastic. It also includes other synthetic materials such as fake wood.
In addition to keeping in mind the design choices, materials and colours for the blinds, you should also consider the interior design and the dimensions of the windows when choosing blinds for your home or office.
We hope this guide gave you some valuable info on your next home transformation. If you have any questions, please do feel free to give us a call on 01234 841 535 or fill out our contact form for a swift reply from one of our experts.