Blinds, shutters, curtains… There are so many ways to dress your windows… which is the best? It is a difficult job to know which window covering you should choose and what will be best suited to your home. If the main decision for you is between shutter or blinds, we can help you! The team here at Concorde Blinds have put together this guide on the advantages and disadvantages of both blinds and shutters so you can decide which is best for you.
What's Best Blinds Or Shutters
Personal preference
When looking at whether you should choose blinds or shutters, there isn't a right or wrong answer, what someone else might like in their home you may not, that's completely fine because everyone has different tastes and styles. Both of the window dressings in the discussion have advantages and disadvantages that could make them more favourable to one homeowner to another. The end of the discussion just comes all down to you and what you would personally prefer to have in your home. No matter what product you choose opting for a high-quality product will ensure a long-lasting and beautiful result in your home.
Both Blinds And Shutter Have Their Pros And Cons
Blinds
Blinds are the most effective product in the case of light control. Blinds have a huge variety of designs, colours and they are available in different styles so can match with any kind of window and room. You can also choose a different material for different purposes like PVC for bathrooms.
Pros
 

Highly available in different colours, styles and designs.

 Available at an affordable price.

 Easy installation

 Adjustable according to the preference of different levels of light.

 

Gives the option of blackout and insulation to your home.

 Different material blinds can be used for different purposes.
Cons
Less durable than shutters.

Some of the fabrics are very soft and can be damaged by sunlight and water.

Shorter life span than shutters and more maintenance required. Shutters provide more study structure than the blinds.
Shutters
Shutters are the traditional treatment for the windows though it is a bit expensive but a durable option for your house. Shutters can be used with different home styles and gives ventilation and light control. Shutters are also available in a wide range of colours and materials so you can choose them according to your preference.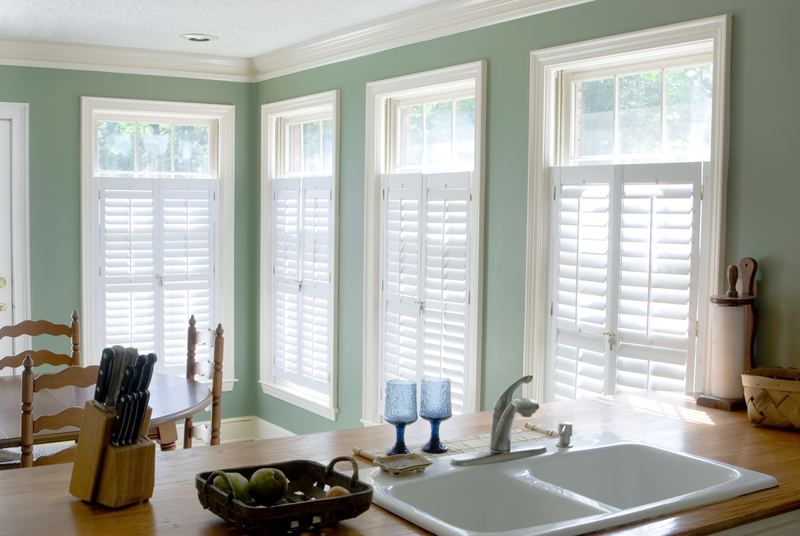 Pros
Very durable.

Long life span with a wide range of materials.

Suitable with most home style.

Attractive and require less maintenance.

Separate sections for different operations give better light control facility.

A better option for privacy purpose.

Offer maximum flexibility.
Cons
The installation process can be hard.

Not suitable for all types of windows.

Require more space than blinds.
We hope that this blog has helped you weigh up the advantages and disadvantages of blinds and shutters if you have any questions please don't hesitate to get in touch on 01234 841 535 or alternatively head over to our contact page and fill in the online contact form.