What Are The Different Types of Curtains?
Have you ever wondered what are the different types of curtains headings are available for your home interior design project? Or are you finding it difficult to choose the right types of curtains to style your window? We are not surprised that you get lost in the process of choosing and buying your essential home accessories – curtains. It's easy to get overwhelmed in picking the perfect curtains from the vast amount of options for fabrics, curtains types, curtain rods as well as colours and the choices for curtains pelmet too… the list is endless.
To achieve the look you want for your home,  it's always best to go for the quality curtains fabrics as they are quite costly to replace if they don't function well for everyday uses, do your research, choose from a range of ready-made curtains or maybe invest in custom made to measure curtains that tailor to your specific requirement.
Let's have a look at what are the different types of curtains that available for you to consider or add to your home decoration checklists.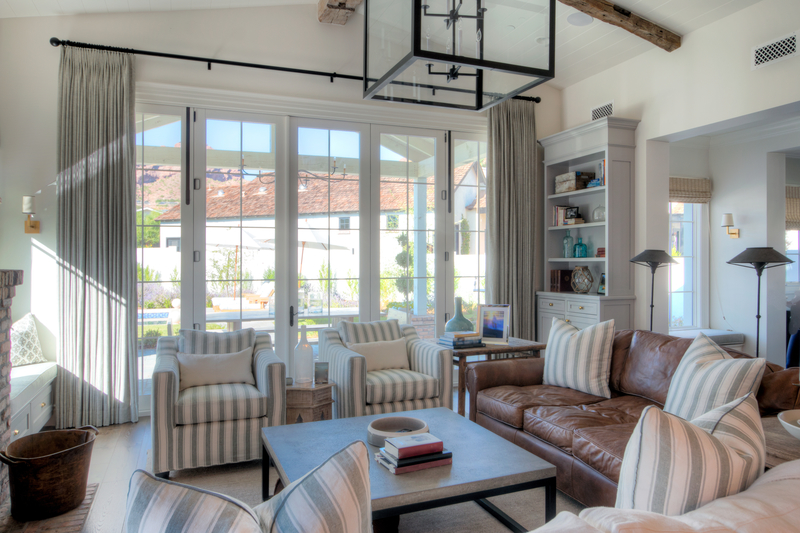 Pencil Pleated Curtains
Pencil pleat curtains create the traditional look and are also known as 3" Tape curtains, it's the traditional heading for curtains and valances. This curtain heading usually has three rows of string threaded through it for three hook positions to hang on the different type of tracks and poles. It also has a gathered heading allow you to draw and adjust the width of the curtains to your window width. Pencil pleat curtain creates a classic look and is suitable for living room, bedroom or any other rooms in your home.
Pinch Pleated Curtains
Pinch pleat curtain is a very decorative curtain heading that create a traditional and luxurious look for your home. There are 5 different styles of pinch pleating available, single pleat, duo pleat, triple Pinch, four-finger pinch pleat and five-finger pinch pleats. This type of pinch pleating headings provides a highly decorative finish at the top and suitable for a more formal look in your home. Although it gives a formal finish than the standard rod pocket or other types of headings, pinch pleat heading will usually work with most curtain fabrics.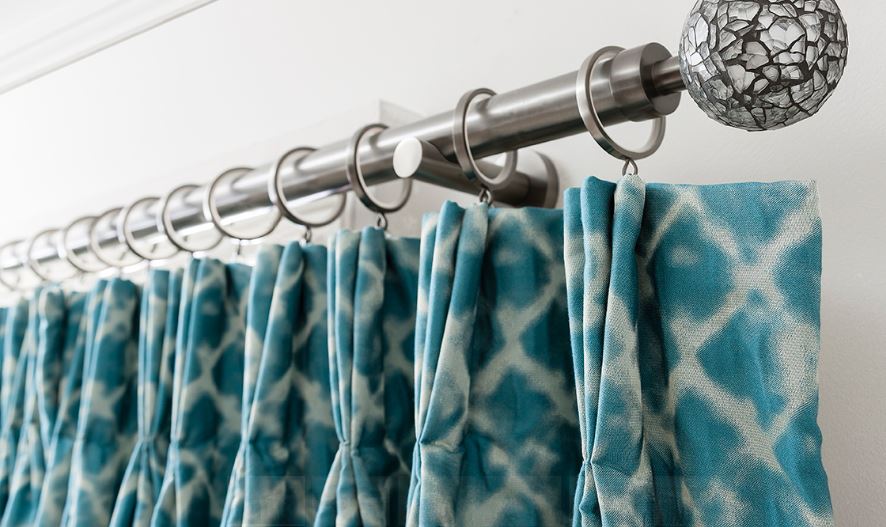 Goblet Curtains
Goblet pleat curtains add a very attractive finish for your curtain headings, it's very similar in look to Pinch pleat heading. Goblet pleat heading is a detailed heading style, it tucked and folded at the top of the heading to give a 'wineglass' look. This is a very formal heading for curtains that suitable to be hung in a large and spacious room that has high ceilings. The goblet pleats are usually shaped with wadding to keep the heading pleats look full and perfectly rounded; this heading is often used with lined curtains to maintain the wonderful shape of the pleats.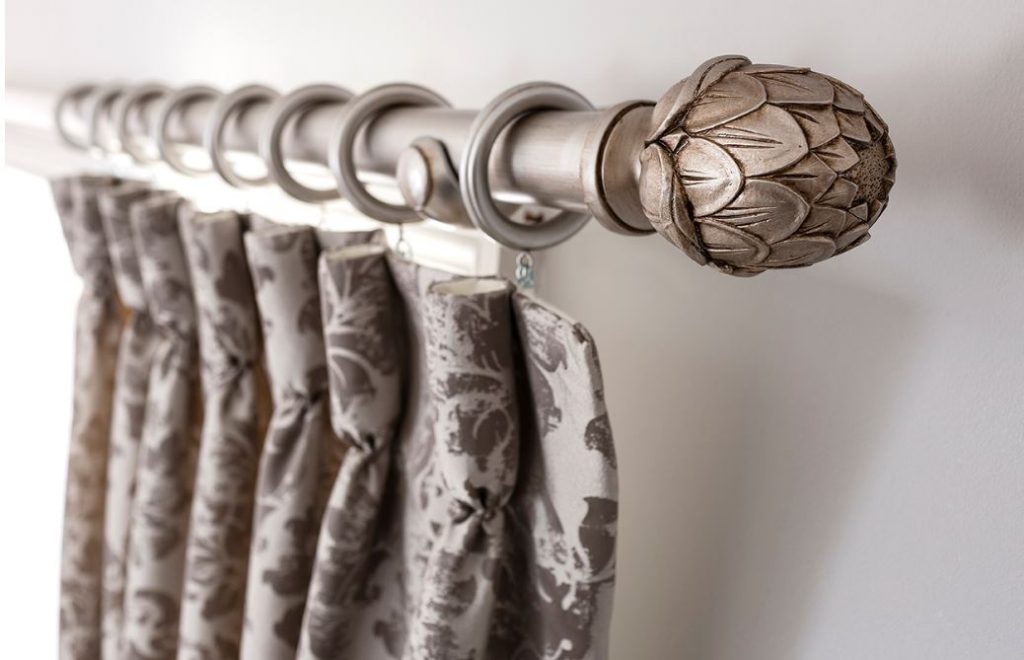 Box Pleat Curtains
Box pleat curtains give a modern but casual look on your window, it has become a popular option for a contemporary style of window treatment. The heading pleats have a box shape across the top of the curtains and provide a tailored look and allow the fabric drapes into a deep fold at the full length of the curtains. The box pleat curtains are suitable to hang in the living or dining room area.
Eyelet Curtains
Eyelet curtains or ring top curtains are a popular curtain heading that give a clean and modern look to any window treatment. Eyelet heading has metal rings across the top and this makes the curtains super easy to hang. Ideal for children's room as they are easy to open and close, with no or little maintenance. This style of curtain heading is a great option when made with thicker material for use in a modern bedroom or living room for its clean and contemporary design.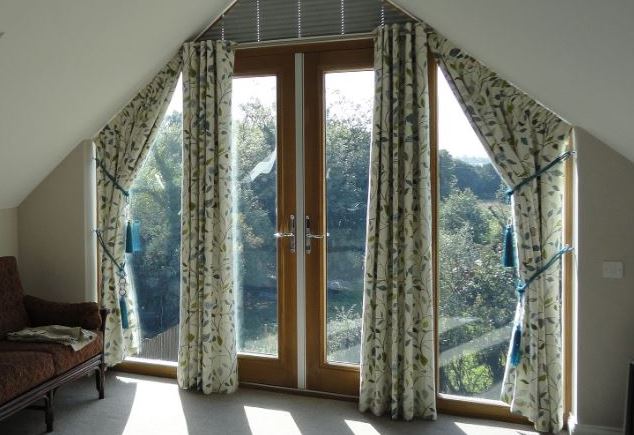 Tab Top Curtains
Tab top curtains have exposed fabric loops across the top of the heading and can be only hung on a curtain rod. This type of curtain heading is very informal and create a casual and vintage style of window treatment. If you use with a quality curtain rod like brass, timber or copper with decorative colourful curtain fabrics can make a striking focal point and create a real statement in your home interior design.  Tab top curtains suitable to use in any room and are amongst the most economical curtains that bring a lot of creativities.
We hope you have enjoyed reading our blog and found it useful and informative, giving you a better idea on curtains types and help you choose the right curtains to transform your home.
At Concorde Blinds, we supply and fit as well as design and manufacture our range of curtains and blinds to our customer locally in Milton Keynes and Bedford area. Please get in touch if you need assistance in choosing the perfect curtains or blinds for your home on 01908 320600 or 01234 841535, our friendly and professional team are happy to help.