What's The Difference Between Half Cassette and Full Cassette Awnings?
Everything You Need to Know About Cassette Awnings
The first step towards finding the right cassette awnings for you is understanding the difference between half cassette and full cassette. Awnings are long term purchases, so you want to get it right! But what is a cassette awning?
The cassette is the casing into where the awning retracts. What a half cassette awning is, is an awning with 'half' a cassette that sits on top of the fabric roll. This is to help protect the awning from rain and dirt. On the other hand, a full cassette awning is an enclosed awning where the roller, fabric cover, and arms are fully protected as they are stored in a closed cassette once retracted. So, your second option is protecting the whole of the unit as opposed to just the fabric part.
Now, when it comes to which option you, as a customer should take, this will depend on a few factors. These include the style of awning you are after, as well as the size and its overall style. You may be seeking out a particular fabric type or perhaps looking for something that matches or complements your other patio accessories.
Do Your Research
After hearing all about full cassette and half cassette awnings you may be thinking that everyone should purchase a full cassette awning. But it is not quite that straight forward. It's easy to say that the superior protection the full cassette awning offers means it's a no-brainer. But they also come at a considerably higher price than their half cassette counterparts.
This could mean that they are out of reach for some folks' budgets. Like with every purchase, do your research and look out for deals. Sometimes, if you are looking in the right place at the right time, you may find that a full size may not be that much more costly.
You should also note that a full cassette awning will normally be larger in size than a half cassette. So, you need to consider how much space you actually have available and where you plan on placing the awning. What will fit in best with the look of the outside area? Will everyone benefit from your chosen choice? Would anything be blocked off by the awning due to its size? As best as you can, try and picture what would suit your patio in the long run.
Accessing Pros And Cons
There are some good websites which you will find when looking online that compare awnings. This can be a good way to assess the pros and cons and work out what awning is closest to your needs. 
Remember though, just because someone else has rated something as being amazing, this does not mean it is the perfect choice for you. You need to find something that has a style that speaks to you and will suit the way you expect to use the awning. Furthermore, as handy as the internet is for product research you cannot beat seeing awnings in real life for a more clear look. Try to find a garden furniture store near where you live to see your choices in person.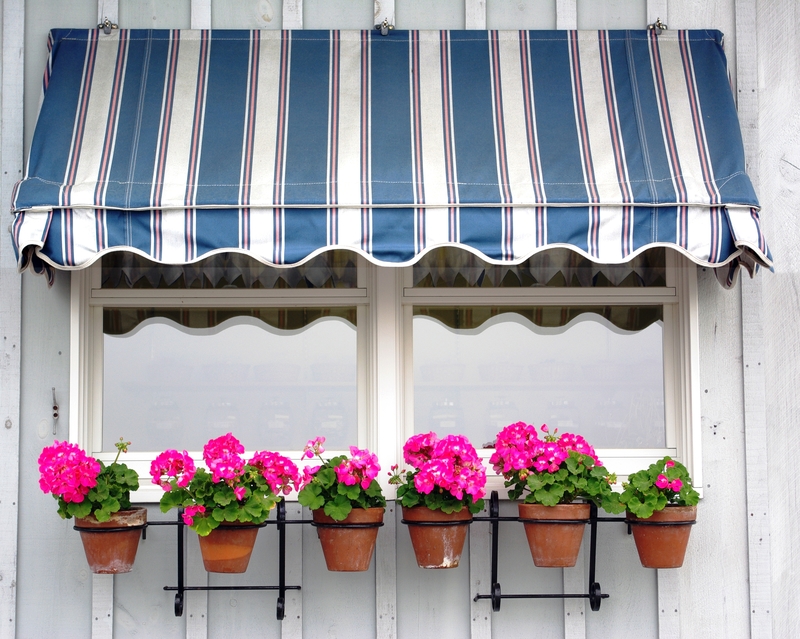 In summary,
If you have a large budget and can afford to go full cassette, this could be the right choice for you. But if you have a smaller budget or smaller patio area, then you can still purchase some very attractive half cassette awnings. 
It's important to keep in mind that half cassette awnings may not last as long due to their lower protection rate. Plus they are not usually as hard-wearing from in the long term, especially when compared to a full cassette awning.
Thank you for reading this month's blog. If you are looking to add style to your patio area/garden area, then visit our contact page or call today on 01234 841535.