Curtains or Blinds? Which is better?
When it comes to choosing between curtains and blinds for your home, there are a good few pros and cons for each, but generally, curtains offer more luxury while blinds are usually more practical. Of course, each brings a different feel to your home, so it very much depends on what you are looking for as to which might better suit you, so let's delve into the key differences so you can evaluate your priorities for yourself.
Curtains: Pros and Cons
The great thing about curtains is that there are lots of colours and designs available, which used to be one of their merits over blinds, but nowadays you can get material blinds such as Roman blinds that offer the same design offering or amount of customisation. Arguably, they are usually more plush so usually have more textures available however, and these thicker textures can offer better insulation for your home than most blinds.
These thicker materials also offer better blackout properties than most generic blinds, although there are a few blinds available that can be made to be blackout by lining them with a blackout lining.
You can get cheap curtains, depending on your need and quality and as mentioned, curtains are particularly good at creating a cosy or more luxurious atmosphere for your interior design.
The downside of curtains is that they are generally not as durable as non-material blinds since they are made of fabric which can be stained, bleached by the sun, grow mouldy in moist conditions and begin to rot. Curtains can also become moth eaten in older, less well-used homes.
Curtains are also limited to rooms that are without moisture, and are best not used for bathrooms and kitchens where the moisture could create dampness in the fabric which would later manifest as rot or mould. Made-to-measure curtains are usually more expensive than made-to-measure blinds and are less flexible than blinds in their light filtration, since they must be either open or closed. Lastly, curtains are usually harder to clean and maintain, although some can be machine washed which may make them, in fact, easier to maintain than many blinds.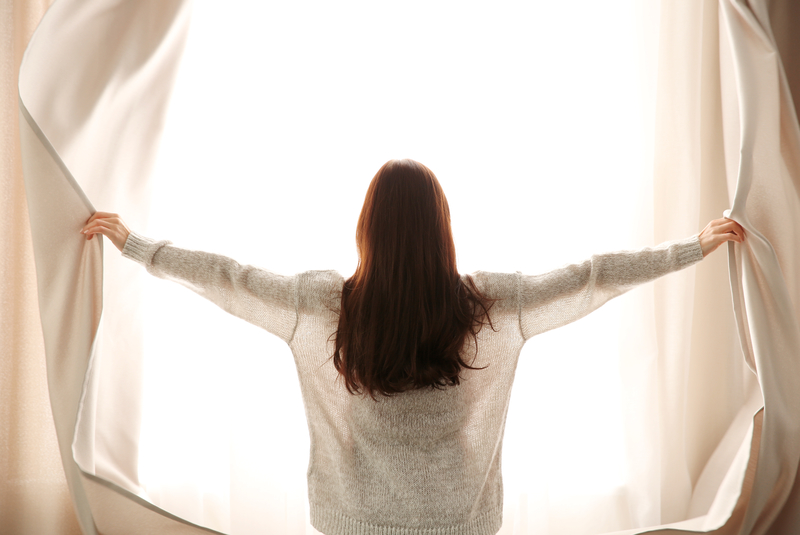 Blinds: Pros & Cons
Many of the benefits of blinds have been mentioned above, so the ones that differ we shall mention here. Firstly, with blinds there are different slat size and thickness options (eg. lined Roman blinds) so you can customise your blinds and how much light you filter into your home to the finest degree.
Energy savings can be as good if not better than curtains, if you invest in a quality thick blinds, a blind that fits your window or glass perfectly, or if they simply do not cover any radiators (curtains are bad for letting heat escape this way). They can be cheaper than made to measure curtains, offer a cleaner, more minimal interior design feel and are generally more durable than curtains. Most are easy to clean and can be easily wiped down or vacuumed when needed, and some fabric blinds can be machine washed, like curtains. However, if they cannot be removed, these can be more time consuming to clean.
Blinds, unlike curtains, can be used anywhere in home in any room, so if you are looking for consistency across bedrooms, bathrooms and kitchens, blinds would be the better choice.
However, blinds do not have as many textures available (but still a good range). Slat blinds are also not as good energy savers (eg. Venetian, vertical) but there are other blinds such as the Duette range that is specifically built for their energy-saving properties, and can give you a great return on your investment. For the best energy saving option, double up, and enjoy the filtration options for light of the day with blinds and full blackout luxury at night with your curtains.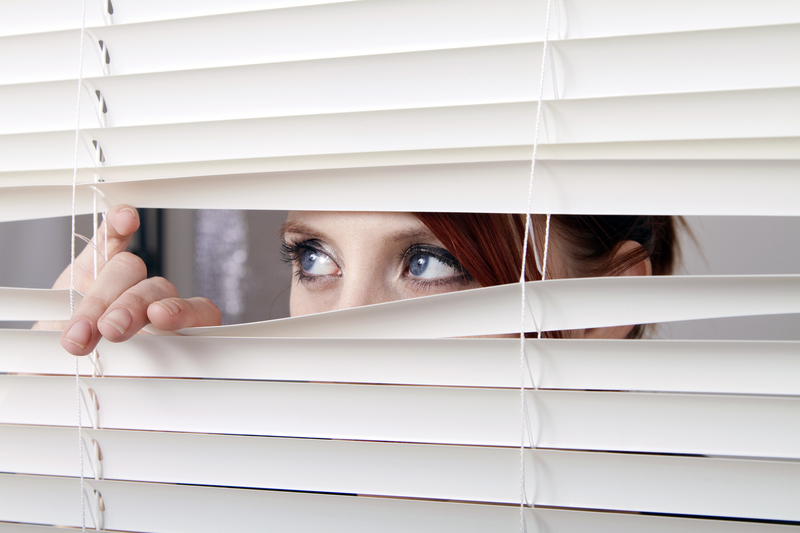 We hope this gave you some food for thought when it comes to deciding whether you would prefer curtains or blinds, if you have any further questions please do give us a call on 01234 841 535 or fill out our contact form.